When you are in an accident, there is more to consider other than your immediate need for repairs to your vehicle, and selecting a repair facility you can trust and rely on.

When your vehicle is damaged, it may very well lose additional value even after the humanly best repair possible has been performed. This is referred to as Diminished Value (DV).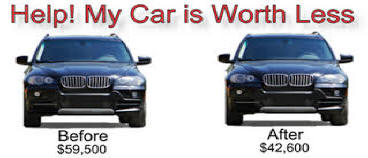 The Insurer does not automatically offer you any compensation for DV during your claim settlement. In addition, most likely when it is demanded, the initial offer will not be what you are entitled to as well.
There are three basic types of Diminished Value, and whether you can collect for this loss varies by State, and the type of claim is being settled such as a 1st party, 3rd party, uninsured motorist, comprehensive, or no-fault. (Read - About Insurance)
Repair DV: This is the loss of value due to the repairs that were performed below an acceptable industry standard. This is normally a result of poor workmanship, poor quality parts installed, and/or poor products used for the repairs.
It is the goal of quality repairers to make the repairs an "invisible repair" whenever possible. This is often referred to as restoring a vehicle back to pre-accident condition and appearance. However, even when following manufacturer repair guidelines it may result in a repair that is not invisible.
Insurer DV: This is the loss of value due to the insurer denying payment to properly repair the vehicle, or by requiring the usage of parts and materials which are not of "Like Kind and Quality".
This is very difficult to collect since insurers claim they only "just pay" for the damages as per the repairer requests, and not make repair decisions, but they are much more involved that this claim.
Inherent DV: This loss is due to "perception of value lost" just because it was damaged and even if it is repaired properly.
Why this occurs is difficult to prove because it is a perception of value, a stigma to the vehicle owner or another buyer that drives the loss.
States differ dramatically if and how you can collect for Diminished Value. The main determining factor in collecting for DV from your own insurance company is whether it is part of the "contract" between them and you called your policy. In many States it is not collectible due to that it is not covered in your policy you purchased.
Several years ago there were a series of litigations that claimed that it was included, but for the most part the court agreed that it did not. However there are some States which do consider it collectible as a 1st party claim. Indiana is not considered as one of these States unless the specific insurance company policy would have included it.
3rd Party Claims: This type of claim where the other party is at fault does often provide for payment for this loss in most cases in most States.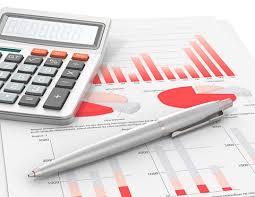 How to Collect DV Damages
To collect for DV loss very often requires a process in many States that includes a vehicle inspection for condition and evaluation.
Often this includes inspecting the vehicle after repairs are performed which is also called a "post vehicle inspection". (Read Post Inspections)
The first steps are to determine if there is any Repair DV to consider. Then with a market evaluation (or some States use a formula based calculation to determine your loss) your damages are established.
Again, unfortunately in many States this requires litigation or mediation to collect from insurers.
For assistance with Post Inspections and DV Damages an expert in your area can be located by Clicking Here